REHEARSAL STUDIOS FOR HIRE
Rates are £10 per hour, minimum booking of 3 hours.  This includes full use of the PA system, drum kit (bring breakables), bass amp, mic stands and microphones.
To enquire about booking a rehearsal session at either studio:
Please call: 07725311328 or email: info@riverratrecords.com
THE HYDE OUT – WINCHESTER
The Hyde Tavern's cellar venue is available for hire as a rehearsal space for local and touring artists and bands.  This is perfect if you want to rehearse up for a live show …or just pretend 😉
Opening times:  Monday – Friday 12noon – 4pm. 
THE RIVER RAT RANCH – EAST LONDON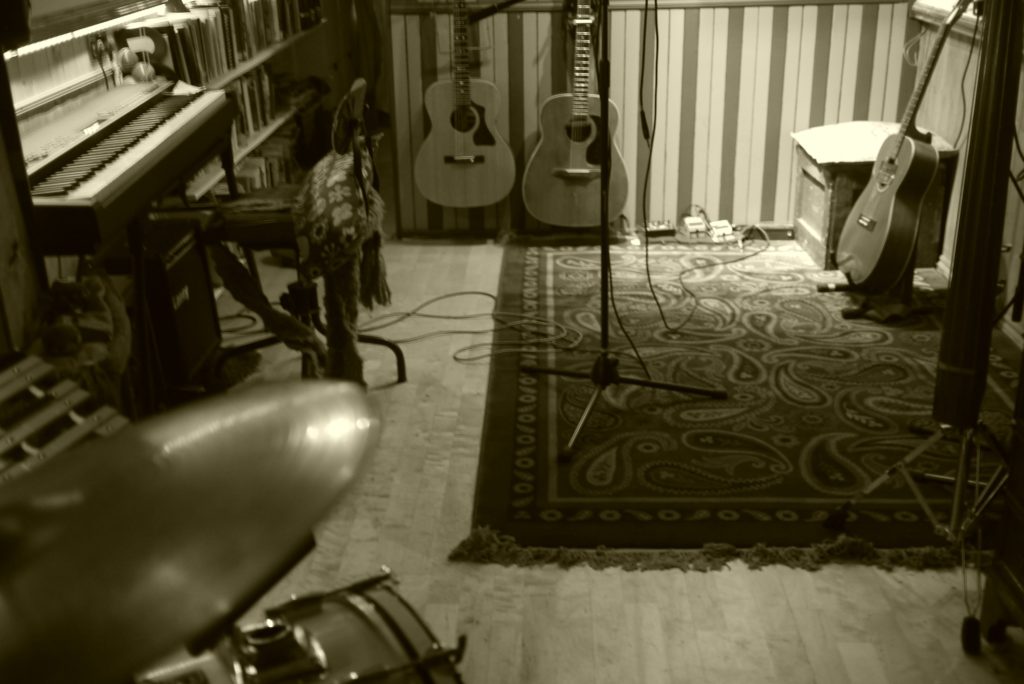 Right in the heart of a stunning park in Clapton, East London rests 'The Ranch', River Rat's secluded studio space on board a beautiful boat. Perfect for creating and rehearsing music when you want to escape the city but not actually leave it!
Opening times: Monday – Friday 12noon – 6pm.